VetCT Telemedicine Hospital

Coronavirus has brought many challenges to veterinary practice. Frontline vets are dealing with emergency situations whilst also facing reduced staffing levels, sickness and heightened stress.
In response to this VetCT offers clients access to our online specialist support network to try to help. You can access instant advice from a team of caring veterinary specialists 24hrs a day (Mon-Fri).
How does this work?
We have two levels of access: basic and full, both available 24 hours a day, Monday to Friday.
If your veterinary clinic is a VetCT client then you will automatically be entitled to a Free trial period of the basic access level, if you are not a client and wish to qualify for a free trial period then simply try our VetCT Teleradiology service. To make this even easier for you we will provide you with a FREE radiographic report.
What to do next?
1) Send in a radiography case (X-ray) for a free of charge VetCT report
2) Automatically receive access to a Free trial period to the Telemedicine Hospital!
The basic level service has a fair usage policy. If you start to reach the threshold of fair usage we will give you a friendly call to talk about next steps. You will always be informed before you incur any charges.
For those of you requiring a more comprehensive service, our full access Telemedicine hospital has unrestricted access for higher volume users plus a wraparound support system. Additional benefits of full access include faster response times, instant messaging, video calls and email access to our specialists, plus bespoke CPD (just for your team) and live supervision of special procedures. Please contact david.moffat@vet-ct.com for more information and to discuss the best level of access for you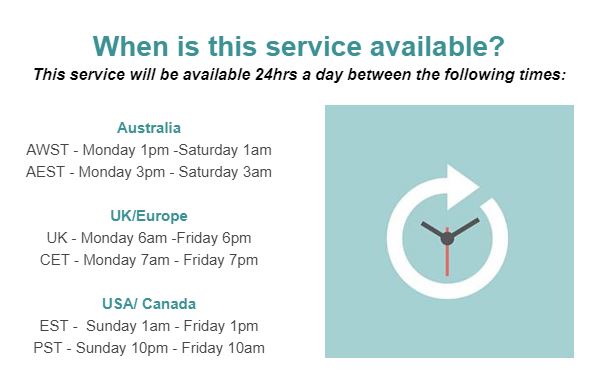 Note: This service is aimed at supporting patients who need advice in a particular field but who cannot be referred to a physical referral clinic for some reason. If you can physically refer the patient, then we always recommend that you contact a referral clinic directly.